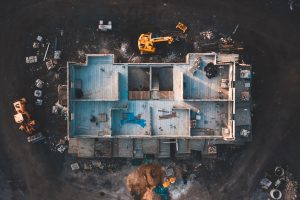 Are you planning a home remodel or are you building a new home from the ground up? Many of the decisions you make can have a direct impact on the overall efficiency of your home and its HVAC system. In fact, the building materials you choose can make it easier for your heating and cooling system to do their job well. These HVAC building materials will help you build an efficient, comfortable home.
Focus on Insulation
When crafting an addition or building a new home, make sure you put adequate insulation in the walls, crawl space, and attic. This will help keep your heated and cooled air inside your home and protect your HVAC from having to work harder than it should. If you're unsure about the amount of insulation you need for your home, reach out to a professional HVAC team for an assessment.
Consider Insulated Concrete
Most homes are made from wood, but wood tends to let the air out. Insulated concrete forms provide an extra layer of insulation and can stand up well under extreme weather. Talk to your home's builder about this as an option. You can always add a wood layer on top of the concrete to give your home an attractive look.
Use LED Lighting
The lighting in your home also impacts your HVAC. Upgrading to LED lighting, which does not heat up the space, can make your home more efficient and lessen the strain on your HVAC system. As an added bonus, LED lighting uses less energy, so you'll enjoy lower energy bills from the lighting as well.
Research Self-Regulating Building Materials
Self-regulating building materials regulate their own temperatures using a hydrogel that heats up when the temperature gets too low and stops when it is at a comfortable level. This is new technology that holds promise for the future.
Remember, the right HVAC building materials can reduce strain on your system and help you enjoy better comfort and efficiency. For more help choosing the right materials for your Dayton home, contact Detmer and Sons.