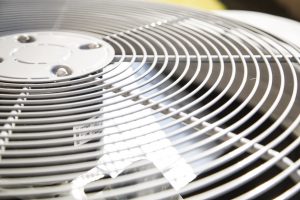 If your home hasn't yet been warm enough to warrant turning on the air conditioner yet, congratulations. Nevertheless, it won't be long before most of us will need the A/C on fulltime to keep temperatures and humidity down. But before turning on your air conditioner, make sure you take these steps to ensure your unit runs properly all season long.
Clean Up the Condenser
The condenser — that's the outdoor section of your air conditioner — should be clear of anything that might impede airflow, such as tall grass and weeds, leaves, furniture or other obstructions. Trim back branches so they're at least 2 feet away from the unit; cut back any overhanging limbs that might fall into the unit during a storm. If the coils are dirty, you can clean them with a soft brush and a hose. Make sure you don't bend the fins during cleaning.
Test the Controls
You can try out your controls by turning the air conditioner on, making sure it's set on "auto" and "cool." Check to be sure you're getting cool air. Also, set the thermostat to a lower temperature than the ambient air to make sure the unit is turning on properly.
Change the Air Filter
A clean air filter will help your air conditioner run better by promoting better airflow. Good airflow means your unit doesn't have to work as hard to cool your home; it also helps your A/C lower relative humidity in the home so that you feel cooler.
Using a good quality air filter will keep dirt out of the unit so that there's less friction when the parts are working together; that means the unit will run cooler and more efficiently.
Furthermore, a good quality, clean air filter helps keep airborne pollutants from being recirculated in your home's supply air.
Schedule Preventative Maintenance
Have your HVAC company check out your A/C so minor problems can be caught and fixed before they turn into major repairs.
To schedule maintenance before turning on your air conditioner, contact Detmer and Sons. We serve Dayton and the surrounding areas.
Our goal is to help educate our customers in Dayton, Ohio about energy and home comfort issues (specific to HVAC systems).