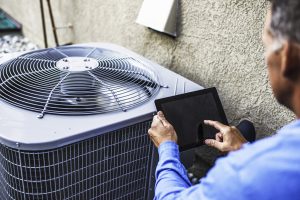 When trying to achieve a healthy, comfortable home, it makes sense to invest in the best HVAC solutions available. Unfortunately, these solutions can be costly and make you uncertain over where to draw the line. So where should you splurge and where can you save on HVAC costs? Read on to learn more.
Where to Splurge
HVAC system — Your HVAC system is the biggest determiner of your home comfort. You should splurge on a better system. Newer systems are more energy efficient than older ones. What's more, upgrading your system will help you get a better asking price for your home if you choose to list it in the future. Be sure to spend on a Manual J Calculation to find out the appropriate system size for your home.
Windows — Heat can be lost or gained through thin windowpanes, forcing your HVAC system to work harder than necessary. Spending more upfront on Energy Star-qualified double pane windows will help you save significantly on energy bills.
Insulation — Proper insulation is vital for heating and cooling efficiency. Splurge on insulation that helps you achieve the highest R-value you can afford. A higher R-value will save you money on utility costs and make your home more comfortable.
Where to Save
Programmable thermostat — You don't have to invest in a top-of-the-line thermostat. A basic programmable thermostat will still reduce HVAC costs.
Air filter — With filters, you can get away with purchasing a middle-of-the-road option without sacrificing functionality. An inexpensive pleated filter will work just as fine as the costlier electrostatic model as long as you replace it regularly.
Water heater — Tankless water heaters can cost significantly more than traditional ones. An Energy Star-qualified conventional heater will serve you well. If you love the convenience of unlimited hot water, consider installing a tankless unit in the master bedroom area and using a conventional one for the rest of your home.
As you can see, it's possible to save on HVAC costs without compromising on comfort. If you need help with HVAC and energy issues in the Dayton area, contact the experts at Detmer and Sons.
Our goal is to help educate our customers in Dayton, Ohio about energy and home comfort issues (specific to HVAC systems).