Heating Services by Detmer and Sons
When it comes to staying warm and cozy during the winter, there's only one company you should turn to for your heating services—Detmer and Sons! For years, we have served Montgomery, Clark, and Greene counties, OH, with superior residential heating repair and replacement services. We are experts on all makes and models of home heating equipment, furnaces, heat pumps, and boilers. Whether you need furnace repair, heating replacement, or new system installation, you can rely on our skilled team of technicians to complete your job quickly and efficiently.
Below you will find a more in-depth explanation of the services our heating contractors offer:
Design and Consulting
Our warm air heating systems are designed to deliver an even temperature with quiet operation and superior efficiency. Proper consulting on the design of your heating systems is essential to achieve a layout that fits within your home. Let our team of heating system professionals help you select the perfect system for your home to keep your family warm all season long.
Ductwork
To make a system efficient, the duct system must be the proper size and laid out to deliver heat to the space evenly and quietly. Properly sized ductwork also keeps the equipment from overheating and short cycling. This ensures that the equipment we design will perform well for years.
The Latest Advancement in the Heating Industry - Variable Speed Blowers
Variable speed blowers deliver high-efficiency results with the right amount of air. Variable speed blowers in today's modern furnaces are the latest advancement in the industry. This technology was previously only available in larger, more expensive commercial furnace system designs. The variable speed blower is electrically more efficient and adjusts to keep airflow constant through dirty filters or ductwork. Variable speed blowers in multiple zone systems can also deliver the right amount of air to each zone.
Detmer and Sons - Your Complete Heating System Professionals
We stand behind our work 100%. If you begin experiencing problems, you can rely on our team of heating contractors to deliver fast, affordable service for any issue. Choose Detmer and Sons for all your home heating services because we:
Provide routine maintenance and repairs to ensure your heating system continues to operate at peak efficiency for years to come.
Repair work on your existing heating system.
Have experience in working with a wide range of heating systems.
Have the necessary tools and certifications to get the job done right. And we work out of two locations to best serve you: Dayton, Springfield, and surrounding areas.
Offer 24-hour emergency service.
Have planned services with contracts available.
Offer specialized financing for heating systems.
Are licensed, bonded, and insured.
Provide free estimates for heating system installation.
An Optimal Heating System Is Our Specialty
At Detmer and Sons, we recognize designing an optimal heating system is no small task, and it takes a lot of work to get it right. Every home needs to have its heating system uniquely designed, and our team of professionals is here to help you through every step of the process, from design to selecting the equipment. Not only do we serve homeowners with the best residential HVAC maintenance services, but we also help property and business owners with commercial HVAC maintenance. If you'd like to request a consultation, contact us at (937) 879-2373.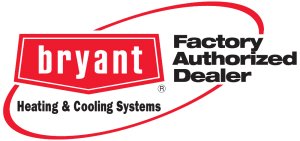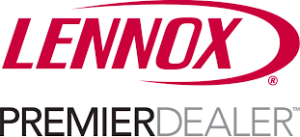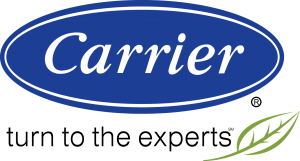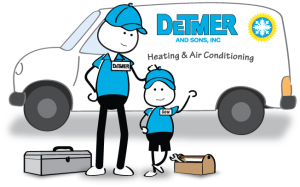 At Detmer and Sons, our goal is to give our customers the confidence and peace of mind that Detmer and Sons is the right company for them. We constantly educate and train all Detmer and Sons employees on the skills needed to provide our customers with the most professional, personal, ethical and timely services in the industry.
Dayton: 937-879-2373
Springfield: 937-325-7396
Fill out the form below to get more information about our services. We're here to help with all of your HVAC needs!