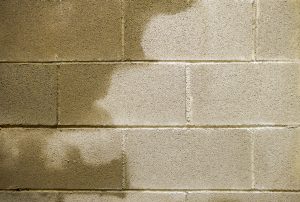 Ohio weather tends to get pretty humid, and one of the biggest places where humidity accumulates is in your basement. As moisture gathers, it can cause problems for your home. Fortunately, there's a solution: A basement dehumidifier can work wonders. Here's what you need to know about them:
Do You Need a Basement Dehumidifier?
How do you know if the moisture levels in your basement are too high? Some of the signs that you need a basement dehumidifier include condensation or walls that feel damp, water marks on the floor that indicate moisture is causing problems with your foundation, a musty smell, or visible mold growing on the walls or ceiling.
There are a number of benefits to a dehumidifier. Keeping your humidity under control reduces allergens and other contaminants in your air, along with mold and mildew. By reducing contaminants, it also keeps the area cleaner. Finally, it makes your home more comfortable by allowing you to keep your humidity at a level that works for you.
Types of Basement Dehumidifiers
You may already have a whole-house humidifier, which allows you to raise or lower humidity levels in your home as needed. However, generally only work in temperatures of 65 degrees and above. Your basement, being underground, stays around 55 degrees. Therefore, you may find you need a separate dehumidifying device down there.
There are several different types of humidifiers and dehumidifiers. Desiccant dehumidifiers work well for small areas such as single rooms, but they are less effective when dealing with a larger, basement area. Thermo-electric dehumidifiers also tend to be smaller and work better in warm areas rather than cool ones.
The best model for keeping your basement moisture under control is a compressor dehumidifier. Working similarly to an A/C, it uses a compressor coil to turn moisture in the air flowing through it into condensation. It then collects and drains that moisture, to keep your basement air dry and comfortable all year long.
For more help controlling the humidity in your home, contact us at Detmer and Sons today. We provide top-quality HVAC service to Dayton.