Detmer and Sons
Commercial HVAC Maintenance Services
When it comes to maintaining a comfortable and productive environment in your commercial space, partnering with a reliable HVAC maintenance company is essential. Detmer and Sons Inc. has established itself as a leading provider of comprehensive heating and AC maintenance services. With our expertise and commitment to excellence, we can keep your HVAC systems running at prime performance year-round.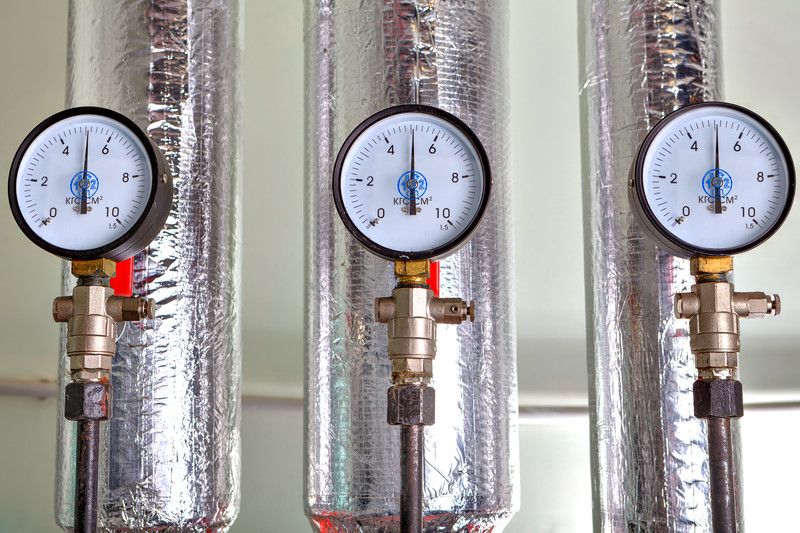 Expert HVAC
At Detmer and Sons Inc., we understand the importance of properly maintaining your heating and cooling systems to ensure optimal performance and energy efficiency. Our team of skilled HVAC technicians specializes in providing high-quality commercial HVAC maintenance services. Regular maintenance can help identify potential issues early on, preventing costly breakdowns and ensuring your systems operate at their best. From inspecting and cleaning components to checking refrigerant levels and optimizing airflow, our comprehensive services help prolong the lifespan of commercial systems to keep your space comfortable.
Reliable Commercial HVAC Maintenance Solutions 
As a trusted HVAC maintenance company, Detmer and Sons Inc. offer complete solutions to meet the unique needs of your commercial space. Our technicians have a thorough understanding of commercial systems, allowing us to address complex maintenance issues quickly and effectively. Whether it's a large office building, retail space, or industrial facility, Detmer and Sons Inc. has the expertise to you need deliver reliable services. By partnering with us, you get peace of mind knowing that your HVAC system is in the hands of skilled, competent professionals.
Benefits of Regular HVAC Maintenance
Regular HVAC maintenance services offer numerous benefits for your commercial space. It helps improve energy efficiency, reducing utility costs and environmental impact. Maintenance also improves indoor air quality by ensuring proper filtration and cleaning of air ducts. It helps prevent unexpected breakdowns, reducing downtime and minimizing disruption to your business operations. Additionally, regular maintenance extends the lifespan of your HVAC equipment, maximizing your return on investment. With Detmer and Sons Inc.'s proactive approach to maintenance, you can enjoy a comfortable and productive work environment while minimizing costly repairs and replacements.
Commercial Planned Maintenance
Detmer and Sons Inc. goes above and beyond to ensure the satisfaction of their commercial clients through our comprehensive commercial planned maintenance program. This program offers a range of benefits that provide exceptional value and peace of mind to their customers, including:
15% off on repairs

Reduced fuel bills

Extended lifespan of equipment

Priority service

Scheduling convenience

Safety

Peace of mind
With our commercial HVAC maintenance program, you can enjoy all these benefits, knowing that your HVAC system is in good hands.
Choose Quality: Choose Detmer and Sons
Detmer and Sons Inc. is the go-to choice for commercial HVAC maintenance services in Montgomery County and Clark County, OH. With our expertise in HVAC maintenance, we keep your systems running smoothly. By working with us, you can benefit from improved energy efficiency, enhanced indoor air quality, and reduced downtime. Our team of skilled technicians provides exceptional service and is dedicated to exceeding customer expectations. Trust Detmer and Sons Inc. to handle all your commercial HVAC maintenance needs and experience the peace of mind that comes with working with us. To learn more about our services, give us a call or shoot us a text at (937) 879-2373.
Benefits of Our
Planned Maintenance Program
Value Rate: on all repairs, which is 15% below Standard Rate.
Reduced Fuel Bills: by cleaning and calibrating your equipment on a regular basis, the equipment keeps running at peak performance thus saving you money on your utility bills.
Peace of Mind: potential problems are spotted before they can cause trouble. Repairs can be made inexpensively before causing any major repair bills and emergency calls.
Prolong Equipment Life: routine maintenance keeps your equipment in top operating condition, this prolongs its life, therefore lowering your annual cost of equipment.
Safety: routine maintenance assures the safe operation of your equipment by correcting potential problems before they become dangerous.
Priority Preferred Service: should you need service, Standard or Emergency, you are entitled to preferential treatment over non-Service Agreement Customers.
Service You Can Trust: our skilled technicians know their business. Rely on them and our reputation to give you fast, dependable and fair service. We work with you to schedule your service calls when convenient.
Scheduling Convenience: We call you when it is time for us to come out, so that is one less thing off your to do list you will have to worry about.
We Are Dedicated To
Your Total Satisfaction
Our focus at Detmer and Sons is to make sure we do everything possible to ensure your total satisfaction with our commercial HVAC services. Through our planned maintenance program, our certified technicians will work on your heating and cooling systems to optimize their performance and guarantee your total satisfaction with our services.
We will treat the heating and cooling systems in your business as if they were our very own.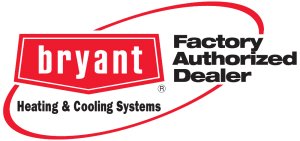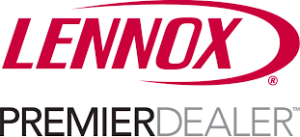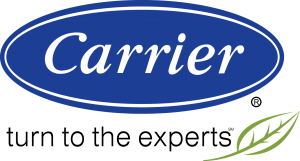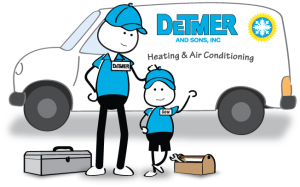 At Detmer and Sons, our goal is to give our customers the confidence and peace of mind that Detmer and Sons is the right company for them. We constantly educate and train all Detmer and Sons employees on the skills needed to provide our customers with the most professional, personal, ethical and timely services in the industry.
Dayton: 937-879-2373
Springfield: 937-325-7396
Fill out the form below to get more information about our services. We're here to help with all of your HVAC needs!