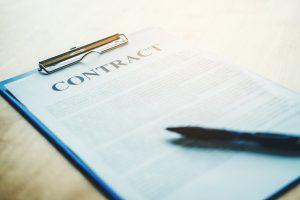 Are you feeling uneasy about signing an HVAC contract for maintenance? You're not alone. While the contract can help improve the efficiency and longevity of your HVAC system, it can be difficult to understand if you're not a lawyer or HVAC expert. If the terms are unfavorable, it could end up being a waste of money.
So what should you do to make sure you get the right service contract? Here are the terms you should look for before signing:
List of included equipment — A good maintenance contract explicitly lists all of the HVAC equipment that's covered.
The number of maintenance visits per year — Your contract should specify whether your system will be inspected once a year, bi-annually, or quarterly.
Covered parts and labor — The contract should state clearly if it covers parts only, labor only, or both. A contract that covers additional repairs may only include parts. A full coverage contract provides 100 percent coverage of repair parts as well as labor. However, it costs more.
Inspection activities — Make sure you know the tasks that the HVAC technician will perform during preventive maintenance inspections.
Proof of service — The service contractor should provide post-inspection reports showing the work that he or she did and the issues identified.
Exclusions — Reputable service contractors make transparency a priority. Be sure to find out the equipment and services that are excluded from the contract. That will save you from contractual disputes later down the line.
Charges for repairs outside the contract — The maintenance contract should explain how you'll be charged for work done that's outside the contract.
Payment options — Your contract should specify if you'll be billed annually, quarterly, or can choose whatever works for you.
If you consider these aspects, you can sign an HVAC contract for maintenance with confidence. Your contract will only be as good as the company backing it, so ensure you pick a highly reputable service provider. If you're looking for an honest and reliable HVAC company in the Dayton area, contact Detmer and Sons. Our maintenance plan includes a 15 percent discount on all repairs.