Geothermal Services
We offer complete system design and installation
Geothermal Advantage
Did you know that the US Environmental Protection Agency states that geothermal systems are the most energy-efficient, environmentally clean, and cost effective space conditioning systems available today. 
Did you also know that thanks to improved technology, geothermal systems are no longer just beneficial for homes in rural areas with plenty of land? Today geothermal systems are now available and cost effective for homes located in city with limited space so that all homeowners can take advantage of this energy efficient system.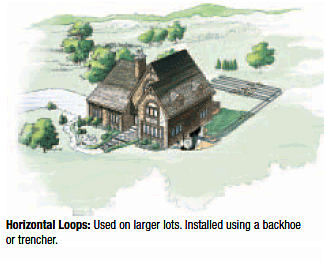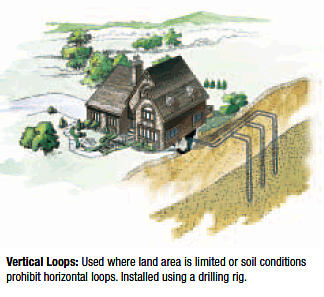 A geothermal system taps into the earth to capture free, renewable energy.  The system extracts that free energy for all your heating and cooling needs.  The transfer of energy is done through a series of pipes buried in the ground.  This free and renewable energy can save up to 70% in heating costs, up to 50% in cooling costs, and around 30-50% in hot water costs. 
---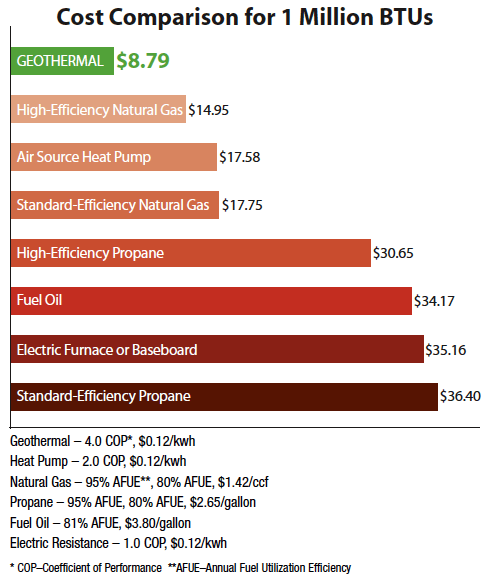 ---
Why Choose Geothermal?
Federal Tax Credit:  Unlike your conventional heating  and cooling systems whose tax credit is limited to just $1500, a new installation of a geothermal system qualifies for a 30% tax credit on the total price of the system with NO LIMIT CAP. 
Savings:  Geothermal systems can save your home up to a 60% savings compared to ordinary systems.
Environmentally Friendly:  Geothermal systems are clean, green and reduce your carbon footprint for generations.
Reliable:  Geothermal units average life is around 25 years.  They also contain fewer moving parts and require limited maintenance compared to your conventional HVAC system.
Flexibility:  Geothermal systems provide your home with its required heating, cooling and hot water needs with one system.
Free Hot Water:  During unit operation, free excess heat is used to supplement the home's water heater.
Safe and Clean:  No flame, no flue, no odors.
Proven:  Geothermal technology has provided proven results for over 40 years.
Plus – DP&L is now offering an instant rebate up to $1600.00 to add to your geothermal savings.
CALL TODAY
FOR A FREE HOME PAY BACK ANALYSIS!
Dayton: 937-879-2373 | Springfield: 937-325-7396