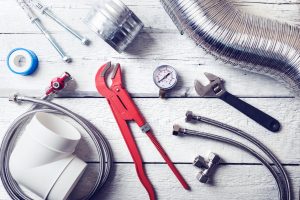 Is your HVAC system having serious humidity problems, heating and cooling inconsistencies, costing significantly more money to run, or has lasted 10 to 15 years or more? You should consider replacing it. There's no better time to make an HVAC replacement than the spring.
Let's take a look at the benefits you'll enjoy if you choose to replace HVAC components or your entire units in the season of new beginnings.
Lower Prices 
Spring is a slow period for the HVAC industry. With many homeowners relying less on their HVAC systems, demand for HVAC products and services significantly reduces. As a result, contractors lower installation costs whereas manufacturers reduce system prices to try to survive the down market. What's more, many furnace and A/C manufacturers offer rebates during this period.
Less Inconvenience
Going without much-needed heat in the winter and cooling in the summer is hugely discomforting. The mild spring weather makes it less inconveniencing to do without air conditioning or heating for a day while your contractor replaces your system.
Long-Term Savings
It's best to replace furnaces and air conditioners at the same time to get compatible units that will work together at maximum performance and efficiency, saving you money in the long run. By installing the two units separately, you'll have an unmatched system that will never attain its peak performance and efficiency. It's also more cost effective to have a technician come once and install both systems on the same day in the spring. Updating the two units simultaneously increases the entire system's efficiency significantly, allowing you to get the maximum rebate.
Tax Refund
You can invest your tax refund in a new heating and cooling system that will serve you for many years, unlike fun purchases.
When the time comes to make an HVAC replacement, make sure you only work with reputable HVAC contractors. If you need help with purchasing a new HVAC system or tuning up your current one, please contact us at Detmer and Sons. We proudly serve the Dayton area with the highest quality heating and air conditioning services.
Our goal is to help educate our customers in Dayton, Ohio about energy and home comfort issues (specific to HVAC systems).