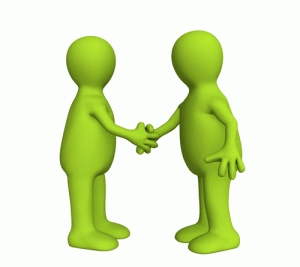 While most HVAC companies in the Dayton area cover the basics, not all provide personable customer service that makes your experience convenient and stress-free. Those that do have a few things in common.
Honesty From the Start
Responsible heating and cooling technicians don't offer quick estimates over the phone. Estimates like these are rarely accurate. Instead, they'll come to your home and get familiar with your situation and needs, then offer a carefully calculated estimate based on this information.
They'll be honest with you about when you can save a little by repairing a component instead of replacing it, as well as when you'll be better off upgrading to a new furnace or A/C instead of making repeated repairs. They have the up-to-date skills needed to install modern, high-efficiency equipment, so they won't discourage you from choosing these models.
Good Presentation
Most reliable HVAC companies operate out of an office, not from one of the technician's homes. An office allows them to stay organized enough to meet all their clients' specific needs. Their technicians wear uniforms and arrive at your home with company ID. They'll take care to avoid any damage to your home or belongings.
Technicians in companies like these often hold non-mandatory professional qualifications such as North American Technician Excellence (NATE) certification or membership in the Air Conditioning Contractors of America (ACCA). The company website will prominently display information about their technicians' qualifications.
Respect for Your Needs
Technicians committed to exceptional customer service understand no two homes or families are the same. They take time to really listen to what you want and need from your heating and cooling system in terms of comfort, energy efficiency, and other factors. They're willing to look for ways you can get exactly what you have in mind.
On the other hand, they won't make unfounded promises, such as providing energy savings far above average or specific health benefits from certain services or equipment.
If you expect outstanding customer service from your HVAC company, contact us at Detmer and Sons in the Dayton area.
Our goal is to help educate our customers in Dayton, Ohio about energy and home comfort issues (specific to HVAC systems).
Credit/Copyright Attribution: "Lukiyanova Natalia frenta/Shutterstock"