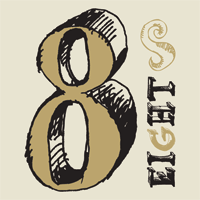 If you want to stay warm and comfortable this winter, now's an ideal time to evaluate your home heating system. It's wise to look at your options before you're left without heat, and forced to deal with replacing a failed unit in the middle of a Southwest Ohio cold snap. The following telltale signs can help you judge whether a furnace replacement is warranted.
You've seen an increasing number of heating system repair invoices in recent years.

Your utility bills are getting larger every winter, but you haven't added any new energy draws in your home.

You're beginning to notice excess humidity issues in your bathrooms and kitchen.

The furnace blower cycles on a lot, but it doesn't seem to heat your home effectively. Some rooms are too warm, but others feel downright chilly.

Your heating system is getting noisier. You're hearing a humming sound when the cycle starts, and clangs and rattles while the blower fan is running.

You're always cleaning, but you can't seem to stay ahead of the dust in your home in the winter. You're also vacuuming up rust particles and debris from around your heating registers.

During a routine filter check, you noticed that cracks are developing on some of the furnace components, and you also saw signs of corrosion on and around the unit.

Your furnace looks old and worn out.
While all eight of the above signs point toward replacement, the age of your unit is often the biggest indicator that a failure could happen in the near future. A furnace that's been heating your home for more than 15 years may be approaching the end of its useful life. If you're not sure of its exact age, look for a date in the owner's manual or on the data plate on the front or side of the unit. Alternately, write down the model and serial numbers and give the manufacturer a call.
For expert advice on whether a furnace replacement is the right decision, contact us at Detmer and Sons, Inc. We've served the HVAC needs of the Miami Valley for three generations.
Our goal is to help educate our customers in Dayton, Ohio about energy and home comfort issues (specific to HVAC systems).  For more information about furnace replacements and other HVAC topics, download our free Home Comfort Resource guide.
Image courtesy of Shutterstock