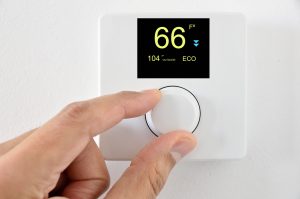 Homeowners understand the importance of having a fully functional thermostat for the proper heating and cooling of their home. In fact, the fall season is the perfect time to tackle a few thermostat best practices to ensure that your household members and guests are comfortable.

Call a Qualified Technician

Even if a qualified HVAC technician has already conducted an annual maintenance check on your system this year, it doesn't hurt to get things looked at again. He or she will also check your thermostat to ensure that it's in good working order.

Switch Out the Batteries

Modern thermostats will let you know when the batteries need to be replaced either by emitting a slight beeping sound or by flashing a small light. Some units do both. But, even if it's not quite time for them to be replaced, it never hurts to get a jump on this specific task, especially if you're planning to leave your home for an extended amount of time.

Upgrade to a More Advanced Model

First and foremost, if your home still uses a manual thermostat, you should definitely upgrade to a programmable model. If you already have one, then you may consider one with wi-fi capabilities that will give you even more control over your heating and cooling needs and, therefore, over your energy usage as well. Some models will even give you local weather information right on the thermostat itself, in addition to usage reports.

Stick to a Heating/Cooling Schedule

Setting the days and times that your HVAC system is running on any given day is a fantastic way to curtail energy expenditures. But, the trick is that you must be vigilant. You can deviate from time to time, but keep in mind that the less you stick to the schedule, the more energy you'll end up using in the long run.
If you'd like to learn more about thermostat best practices or have other home comfort concerns, please reach out to the experts at Detmer and Sons. We've been serving the HVAC needs of Dayton and the surrounding area since 1978.
Our goal is to help educate our customers in Dayton, Ohio about energy and home comfort issues (specific to HVAC systems).